DGCON CONVERTING MACHINE FOR DIGITAL PRINTED LABEL
LABEL CONVERTING

DGS/ DGCON DIGITAL PRINTED LABEL CONVERTING MACHINE
ORTHOTEC 30 years experience dedicates in printing technology to achieve high speed & Multifunctional converting machine with sturdy & easy operation mechanical construction and precise printing & converting accuracy.
Semi-rotary Motion By Swing and Servo Motor Mechanical Design:
Gives a consistent registration after
longer running.
ORTHOTEC Semi-rotary Technology and 20 Years Experience:
Ensure excellent registration and
low wastage during STOP/ START.
Auto-Register Mark Correction:
All Semi-rotary or Flat-bed
Station have scanner for registration correction
Durable and Strong Mechanical Structure:
Cast iron machine bed and modern design for durable operation.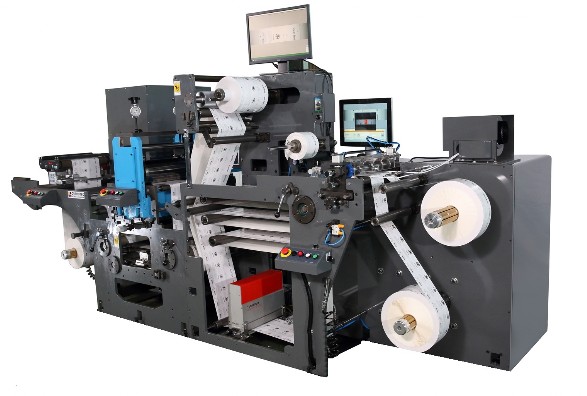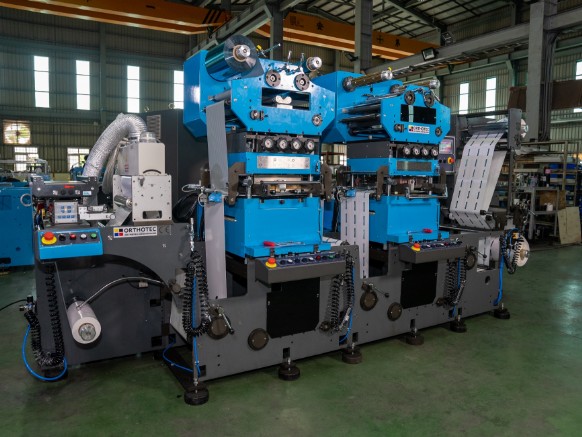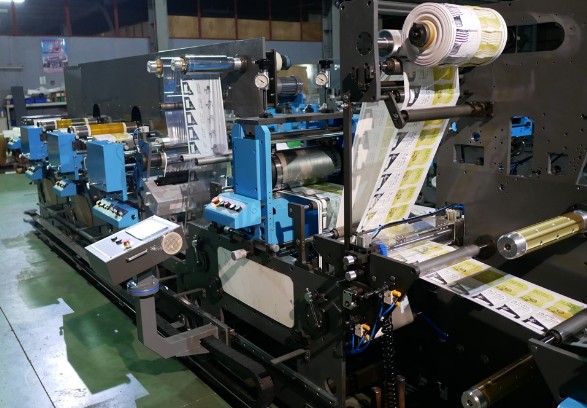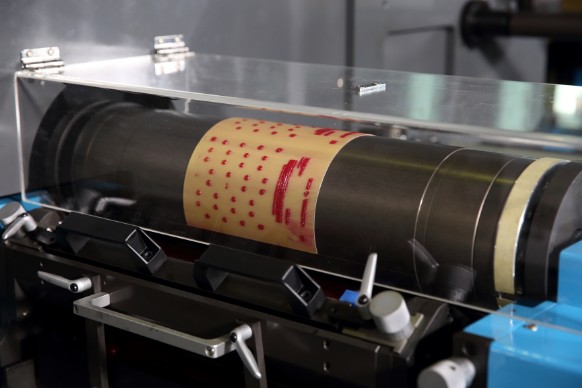 DGS/ DGCON DIGITAL PRINTED LABEL CONVERTING MACHINE

DGS330 OR DGS430

12000RPH

MAX. 310MM(W) X 310MM(L)/ 410MM X 410MM

Unwinder with Webguider, Semi-rotary Rotary Die-cut Station, Rewinder with Two Shafts Slitter.

Cold-stamping Unit, Flexo Varnishing Unit, Flat-bed Hot-stamp Station,

Glue side & Back Side Printing Station, Lamination station with scanner,

Flat-bed

Embossing Station, Magnetic Rotary Die-cut Station, IML Label cutting and conveyor, Flycut sheeter.

CPK High Speed Foil Feeding Module

Real working speed depend from materials, designs, repeat length, skills of operator and etc..

All specifications are subject to change without notice. Please check with your supplier for exact offer.

Specification and features vary by models, and all images might be illustrative for reference only.
*The above specification is for reference only, the operational speed and width depends on printing length, operator skill, design, job, and many other factors.
*The specification, picture, functions of machine might change without notice. Kindly check with your distributor or ORTHOTEC